Q1: Are you wanting to sell a subscription product, service or membership online?
What is your subscription that you're looking to sell? If a product, what frequency are going to sell this to your customers? How would you like them to purchase this? If it's a service, what does that service provide? And who provides this? If a membership, what does your club or society offer and how is membership enabled?
All these questions will determine how your installation of Khooscriptions presents your offering and manages your subscriptions. The detail of a subscription (i.e. what is provided and when) are held on a subscription 'plan' that a customer purchases through your website. These plans then hold logic which determine actions/ triggers that take place on a set frequency.
For example, imagine you're selling a 12 month magazine subscription online for 12 copies of a physical magazine to be delivered to your customer's door over the next year. When setting up Khooscriptions, you'll setup a plan which a customer can buy that holds 12 triggers that fire each month to provide your customer with all the billing information they need (in accordance with Direct Debit best practice) and also triggers to your delivery/warehousing team to dispatch the current goods to the correct (and current) customers. If the customer updates their details mid-year, the delivery is automatically updated, too.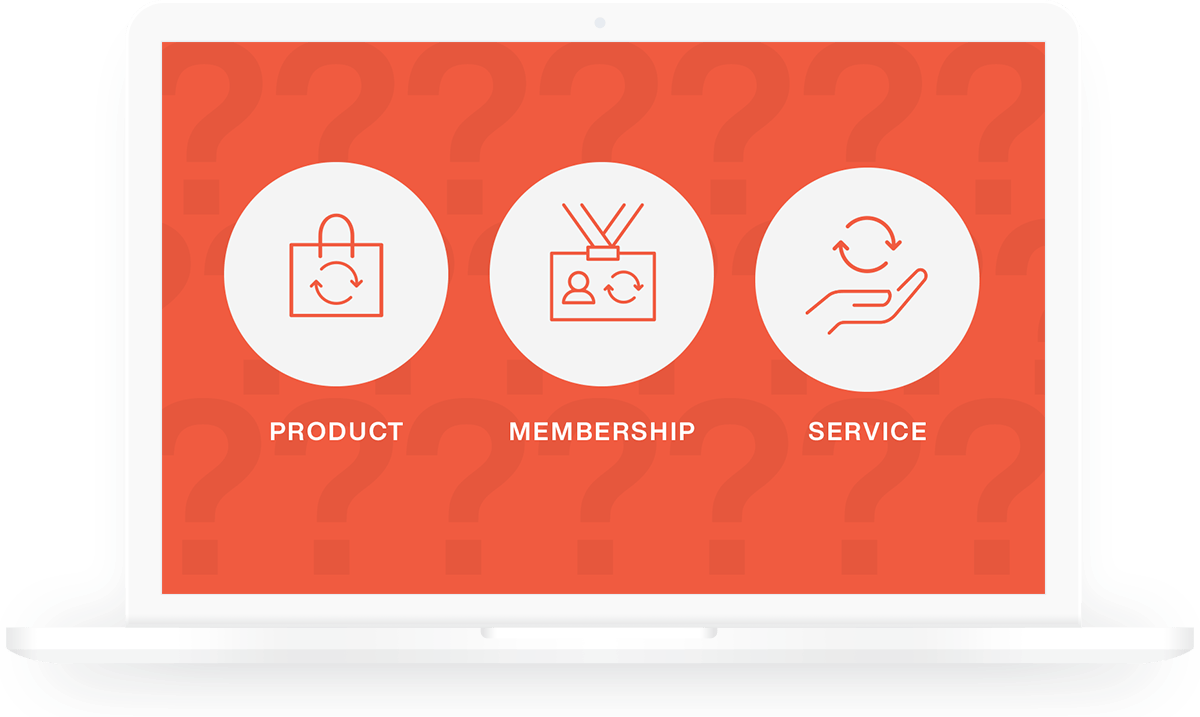 ---
Q2: Do you need an eCommerce subscription website front-end?
The second key question is whether you have a website or not as this determines your front-end setup...
Yes, I need a subscription website
If you need a subscription website, we'll get your Khooscriptions installation setup on iPages. iPages is a highly mature website front-end solution with extensive eCommerce design features. In short, any design is possible and our experienced team of designers will be able to advise you on best practice when building your site. They'll take your brand (or help you shape this, if you don't have it yet!) and provide you with a series of mockups and take you through the design process.
Being on iPages gives you the ability to take advantage of its other front-end features and hold a single dataset of all your customers, CRM and sales.
The best part? You don't have to pay for your website software (iPages), it just comes as part and parcel of using Khooscriptions.
---
Benefits of using iPages?
Sell Subscription & Non-Subscription products on one page - you'll be able to sell both subscription and non-subscription products from the same product page (as variants)
Process payments through a United Checkout - accept both types of product in a single, one-page checkout
Build a Unified CRM - store all your customer interactions in one CRM so that your customers can see all their orders in an account area, and you can keep your data up to date and accurate
Create a streamlined customer experience - give your customers a single login to your website to manage both their ordered items and subscription items.
I already have an eCommerce website
If you already have an eCommerce website (i.e. with Shopify, BigCommerce etc) that you're happy with, then you can use Khooscriptions in a lighter form. This can be a good option if you've recently invested in your website or have a subscription product that sits outside of your normal product set.
Our team will build you a subscription front-end and ask your existing website to link to this. Usually we'll mirror the look/feel of the current site to create a unified customer experience. This front-end then only holds your subscription products and allows you to sell these to customers, separately to your existing product set.
---
Benefits of holding two separate eCommerce websites?
Remove the risk around setting up a subscription website
Reduce the initial design consultations required - as we'll be using your existing eCommerce website look, we find that the initial design is largely dictated by the current look, so fewer new decisions are made. Of course, if you'd like this to be an opportunity for a website change, this is an option too!
No migration required
Minimise the internal operation change
Remove the need for any further internal development around eCommerce subscriptions
I'm not sure, can I explore both options?
Yes! We would strongly advise that all clients explore both eCommerce subscription website options, knowing the benefits of each. It could be that it's right to start using Khooscriptions, separately to your existing eCommerce website in the beginning and then move your entire front-end over to Khooscriptions a little way down the line.
---
Q3: How would you like your customers to pay for their subscription purchase?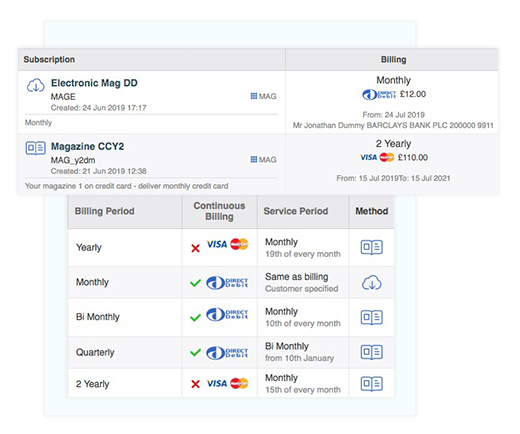 Are you looking to put your customers onto Direct Debit plans or to take card payments for a set period? This will determine how your subscription plans are paid for and the options you provide to a customer at your checkout.
With Khooscriptions you have the ability to take both card and Direct Debit payments. We'll take you through the process of getting setup with card payment processors and with GoCardless for Direct Debit payments. As a partner of GoCardless, our customers can take advantage of partnership rates and offers.
Q4: How many subscription customers do you estimate you'll have?
This estimate is important as it'll drive the price of your Khooscriptions monthly hosting and license fee. You can read more about our pricing here and, the only other cost to be aware is the initial setup and design fee for your website front-end.
If you are unsure of your customer base, this estimate can always vary and our billing adjusts automatically.
Q5: Would you like one of our team to give you a call?
When looking to get setup selling subscriptions online, it can seem like a daunting task but our team are there to take your queries and guide you through the process above. You can also check-out our FAQs here, and get in touch here.
---